It's great when two of your hobbies or passions in life come together. An obvious one is music and video games, most of us love listening to music, so when there is some great music in a great video game, it makes it all the more memorable. And for me that often makes it more enjoyable to listen to, so I do love my video game music. And I do listen to it a lot, and if I'm not listening to it, it's probably playing in my head anyway.
I'm also a big fan of motorcycles, I really enjoy riding them and I think they generally look awesome. The first time I saw video games and motorcycles come together was in Final Fantasy 7, and wow, they really did it in style. I mean, they're being chased by the Shinra army, and Cloud rides this beast of a motorcycle down the stairs, then up some other stairs, then leads the way by crashing through a window onto a highway, does it get much more bad ass than that? He's not even wearing googles! Lucky none of the shattering glass went in his eye, would have been a pretty short game.
Yes it's old now, almost 20 years later, but I still love it.
That scene certainly helped to persuade me that bikes are super cool and the best way to get around, although I haven't ridden one through a window yet, I'll admit.
And clearly the rider, Cloud still agrees bikes are the best, as he spends most of the film Advent Children travelling around on his new massive bike, Fenrir.
I've tried a few different bikes over the years, I thought I'd give a super heavy bike a try as well. This thing is a monster that has a 2.3 litre engine, a bit too big for me though as fun as the experience was.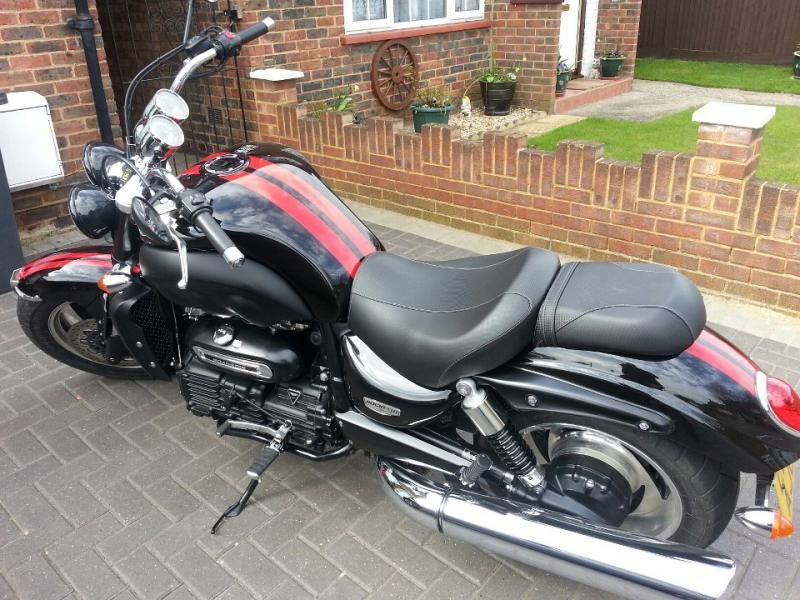 Transistor was my favourite game of 2014. So it's probably no coincidence that not only does it have nice RPG elements, isometric view and an interesting story, with some fun game play you can experiment with, but it also has some fantastic music AND the protagonist rides a motorcycle to get around. That's what you call ticking all the boxes.
I'm slowly playing through Metal Gear Solid 3 again at the moment and I have to say I'm loving those motorcycle scenes more than ever. EVA's bike skills are truly amazing, I can't help but wonder who would win in a race between her and Cloud. Who's your money on? If it ever happens though we need to make sure we have the right music for it.
So what's your video game synergy, what do you love seeing in games? Any moments in games that have helped inspire you?